Providing a Scalable Tool that Ensures Data Compliance
ECM Library secures the most valuable asset of a company - its information - by leveraging the best technologies in Enterprise Content Management with the best in Security methodologies.
Strong Technical Foundation with Data Integrity
The degree of data integrity that ECM Library provides through its architecture is "second to none";
ECM Library archives an exact "Binary Image" of every file.
(CRCs) are stored in the database for each file, no matter what file type it is, including emails and attachments.
Other security measures include tracking administrative queries, securing data from breaches and attacks, to providing server architecture for disaster recovery.
Fast and Extensive Search Capabilities
ECM Library's web services technology provides fast and extensive search capabilities across huge volumes of content, - a simple web-based search screen that can be used by any user. Yet when the need for extensive and rich searches is needed, the power and features are available.
Proactive Search Alerts
ECM Library provides anything from a simple search to an advanced search. All search results can be placed into libraries and every library "owner" can create new groups for access to each library. Search retrieval on a million or more documents can be done within a few seconds. This allows a company to mitigate against any unwanted communications or corporate leaks of confidential data.

Use ECM Library to discover inappropriate communications immediately by taking a search setting, saving it and having the search proactively bring back and alert management of any search results immediately upon discovery.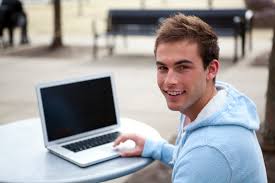 Available for Security Management
The following records are archived, indexed and made searchable:

EMAILS:
Archived from PC Folders or Servers

EMAIL ATTACHMENTS:
1000's of file types including OCR'd embedded graphics and more than a dozen zip file types

DOCUMENTS:
1000's of file types, including OCR'd embedded graphics and more than a dozen zip file types

NETWORK ACCESS:
Any MAP drive or UNC path; servers or computers, including removable drives, or USB devices

STRUCTURED DATABASES:
Collect, index and search on data from several databases.

WEBSITES:
Record and track historical changes
Search Capability Examples:
Basic Google-like search command line
Search menu-driven Assistant with advanced search options
Exact word or phrase, inflection, spelling check, AND NOT operators
Thesauruses and Classonomy Search
Parameter reductions based on author, date range, directory, metadata
Parameter email reductions based on email name or address to/from/cc, date range, subject, folder
Weighted Search Results
View and restore email attachments emails and other documents